The Taste Buds Behind The Reviews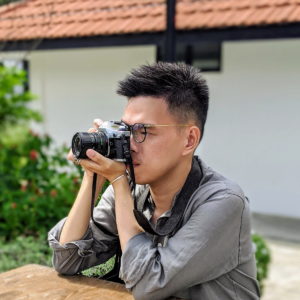 Evan Mua is a final year Economics student who loves to write. He simply couldn't live without food, regularly going on food hunts and cooking at home too.
Food reviewing is his main creative outlet, which grew during his internship on the lifestyle and culture sections of Buro.Singapore. The stint at the publication saw him reviewing many of the best restaurants in Singapore regularly.
The rest of his time is spent on hipster favourites like listening to music and producing it, film photography, reading thought-provoking books, writing satirical poetry and also indulging in Netflix at home or appreciating films at the local indie cinema.
This passion for food extends from the homely hawker food to fine dining restaurants. His absolute loves in life are hokkien mee, sourdough bread and ramen. He is also being a huge coffee lover (ironically with low caffeine tolerance) and self-proclaimed functioning alcoholic.
You can check out some of his favourite places here.
For any collaborations or job queries, contact him here.