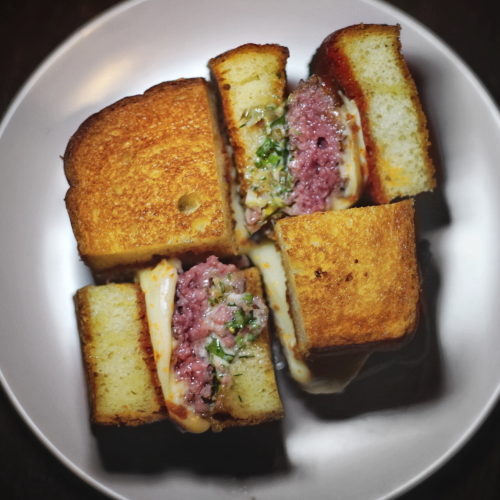 Wine RVLT brings revolution to the wine scene, and also your tastebuds.
Wine is often perceived for being "bougie", lest you plan to get smashed on cheap supermarket wine. Some don't agree with that idea. Wine RVLT in particular.
This natural wine bar operates with an endearing conviction to providing wine with no elitism attached. As casual and as youthful as a wine bar could be, and their ethos is plain to see in their decor and offerings,
Wine selection is pretty diverse, with some really intriguing finds like this Astro Bunny Pét-Nat ($105) from Master of Wine Tim Wildman.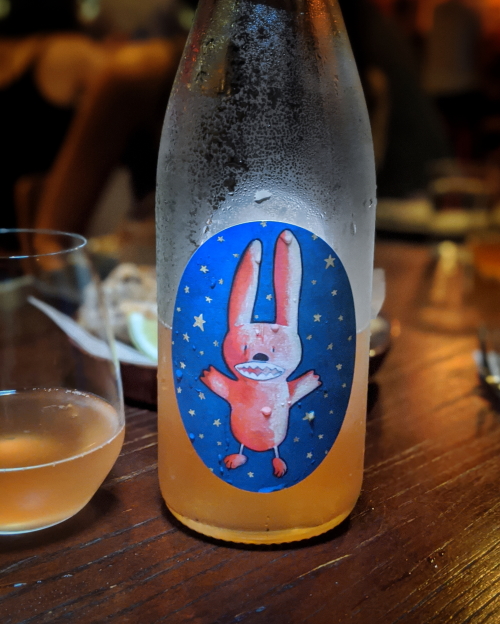 Essentially proto-sparkling wine, it excites with a funky fizziness and mild yeastiness. With its sharp and spirited fruit notes — most predominantly grapefruit — it danced around like a cider but with more complexity. Super fun to drink.
Wine rvlt's Patty Melt
They are renewing the menu in a few weeks. But this review is mainly for me to indulge in introducing this timeless classic, the love of my life, the sandwich that was promised, et al. — their patty melt ($30).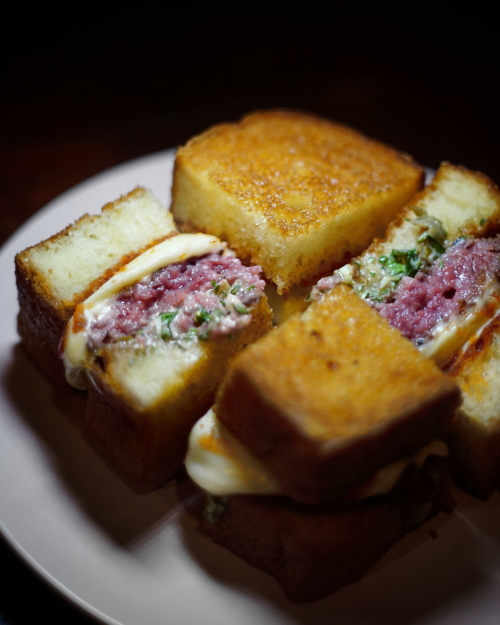 This beaut featured a very simple but effective ensemble of dreamily rich gibriche sauce, a westholme wagyu patty that burst with umami and a ketchup which injected a feisty sweet tanginess. Enveloping them all are buttery milk bread buns that shattered thunderously. Music to the ears.
All facets of flavour weaved in and out of the palate deftly, until eventually harmonising into a rousing crescendo of decadence. A must-try sandwich; this is the second time I've returned to say my farewell.
menu small but focused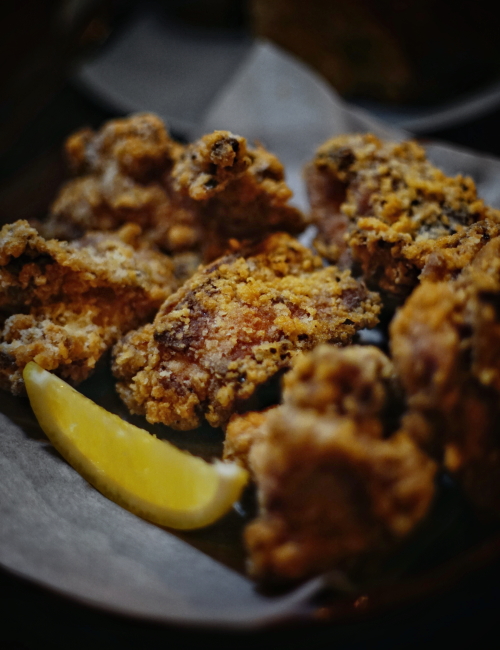 Their food are generally good companions with wines, like this bunon kara-age ($15) being a perfect partner to a sweeter wine. The airy shell crackled gratuitously to reveal extremely juicy and tender meat tinged with a pleasantly sweet marinate. Chase it with a swig of wine and you get magic.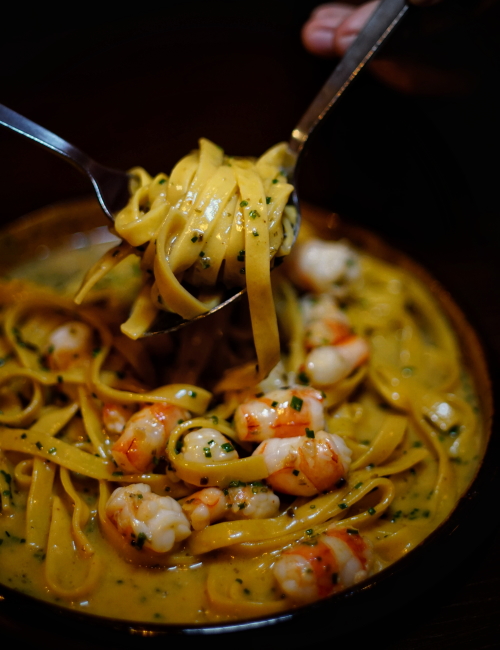 This is the second time that Wine RVLT has impressed me with a pasta — they seem to have a knack for unique fusion pastas. The uni butter sauce fettucine ($32) came with a dreamily rich sauce that slickly coated onto the toothsome strands of pasta.
Unexpectedly, uni flavour was subtle and it tasted more of a seafood brininess. The umami profile was every bit as intoxicating as the wine I was sipping on. Paired with those plump and crunchy shrimps, it satisfied thoroughly.
If you're looking for funky wines and good food to go with them, keep Wine RVLT in mind. I'm sure their future menus would be equally great. I just wish the patty melt stays.
WINE RVLT
Address: 38 Carpenter St, #01-01, Singapore 059917
Getting There: 10 min walk from Clarke Quay MRT
Hours: (Under Phase 2 regulations) (Mon-Fri) 4pm-10.30pm, (Sat) 1pm-10.30pm)
Price Range: Approximately $30-$100 per pax.