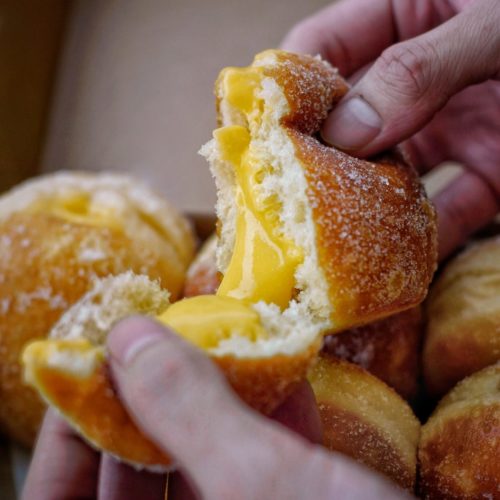 Super hyped donuts from the michelin-starred Burnt Ends' Bakery.
Burnt Ends is perhaps known by every foodie in Singapore for its stunning roasts and amazing sanger burger. But did you know they had a bakery that churned out great donuts?
If you didn't, well tough luck because it's a month-long wait to get your hands on them. But if you're willing to withstand the gruelling wait, then read on.
Donut Worry, Burnt Ends Bakery is here
If you're craving great donuts, look no further than the mixed stuffed donuts ($24/half dozen, $52/baker's dozen) with passionfruit curd, vanilla cream and nutella.
As my grip buried into the supple surface, it gently bent to the contours of my fingers before splitting apart to reveal a glut of filling.
Each bite was softer than a cloud and gorgeously underscored by a delicate chew.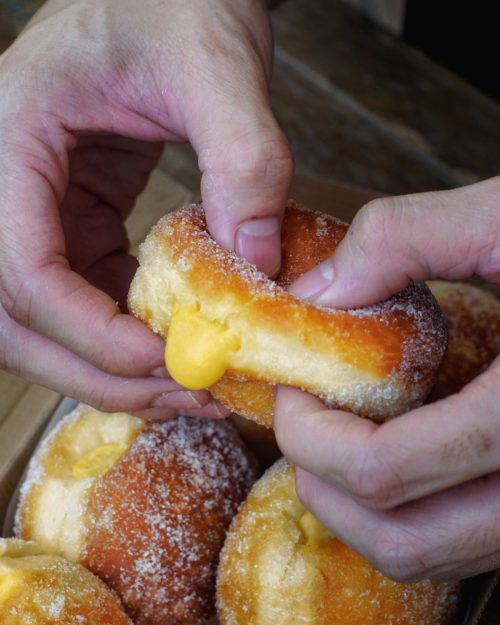 Of the three, the fruity curd popped out with its spirited persuasion which cut right through the donut's richness and sweetness.
Vanilla was light with just the right amount of sweetness. Nutella was just the same old, same old. Balanced with careful elegance, the fillings magically elevated the donuts.
Milo Expectations Were Met
A Singapore Food Festival special, Burnt End's milo dinosaur donuts ($24/half dozen, $52/baker's dozen) were filled with milo cream and came with milo powder to be sprinkled liberally.
Whilst they were heavily raved about, I was cautiously optimistic because of the inherent cloyingness of milo.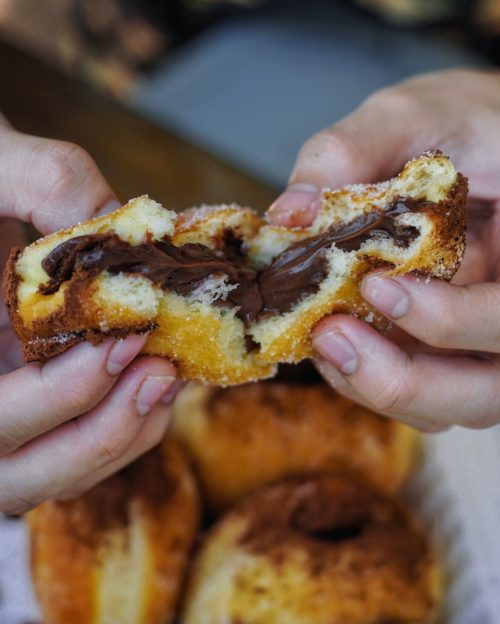 I have to admit these babies beat my expectations. Velvety and thick whilst luxurious loaded with malty flavours, the milo cream was as decadent as decadence comes.
I still felt a hint of cloyingness but it was not the overwhelming diabeetus I was expecting.
It's a case of the simple things done well. Truly blissful little treats, though not quite the culinary revelation, which they admittedly don't need to be.
As long as you manage your expectations despite the long wait, these are definitely worth the money.
Burnt Ends Bakery
Address: Level 3, 20 Teck Lim Rd, Singapore 088391
Hours: (Tues–Sun) 11am – 4pm