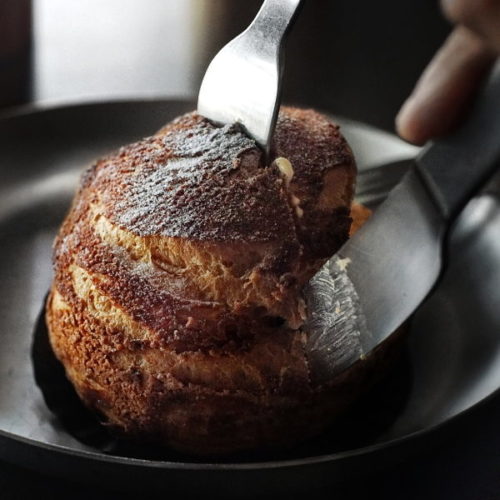 Does Pantler have the best cream puff in Singapore?
Singapore's food scene has seen no lack of cafes specialising in pastries, but not many can boast of being a mainstay in the scene for as long as Pantler has been.
More than half a decade since its inception, Pantler continues to stand out despite trendier and instagram-friendly neighbours popping up in the Telok Ayer vicinity. Their persistence in not relying on the bells and whistles, but instead focusing on crafting elegant pieces of pastry is genuinely admirable.
Pantler's Choux Magnum Opus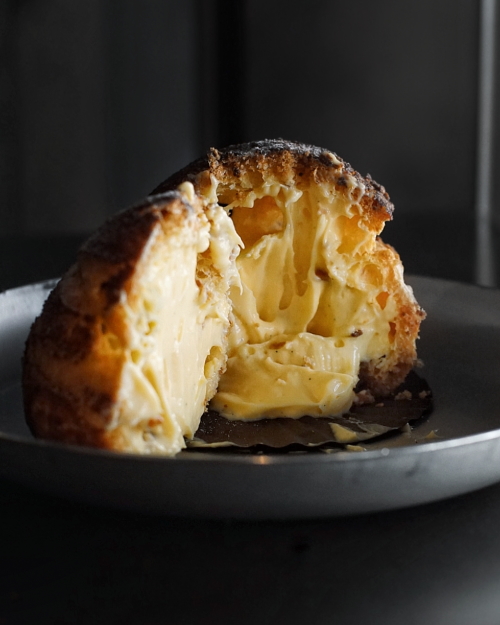 My first introduction to Pantler was their chou a la crème ($5.50). Its choux shell was beautifully delicate, and produced some incessant, melodious crackles as the knife slowly carved through it. Thick, velvety cream then sensually oozed out, luxuriously milky and punctuated with a toasty sweetness from some addictively crunchy nougatines.
Choux is a simple pastry, but perfecting one takes a bit of skill. Elevating one with nougatine though, takes a bit of imagination. Definitely in contention with Baristart for best cream puffs in Singapore, and a glowing reflection of what the patisserie has to offer.
Pantler does the classics well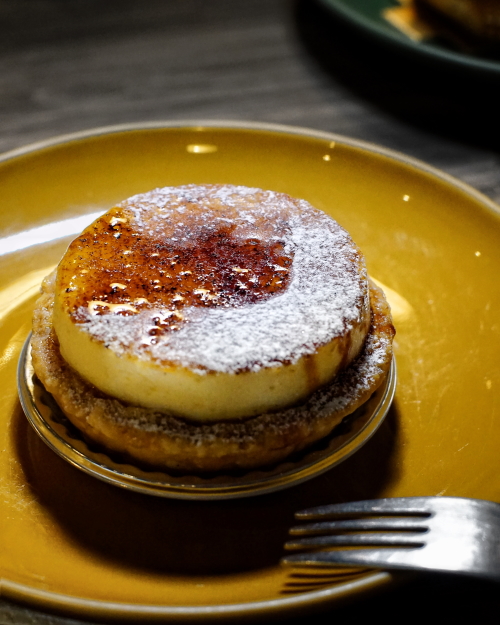 If you love apples, the apple chibouts ($9.50) will satiate your sweet tooth with a wealth of caramelised apples and baked custard, nestled neatly beneath a brûléed chiboust layer. An indulgent mix of light cream and bright apple sweetness, with intensity of flavours pristinely moderated.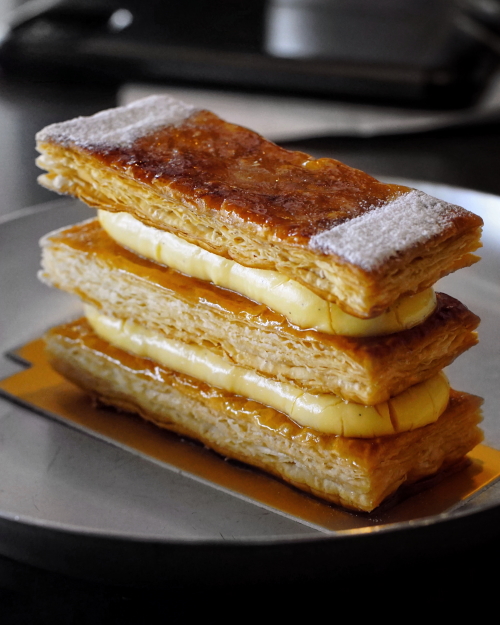 Their Mille-feuille ($9.50) was a deftly-executed rendition of a classic. It's beauty was in the layers after layers of flaky buttery goodness, which sported a tasteful sweetness from that flawless glaze. Can't go wrong with this timeless pastry.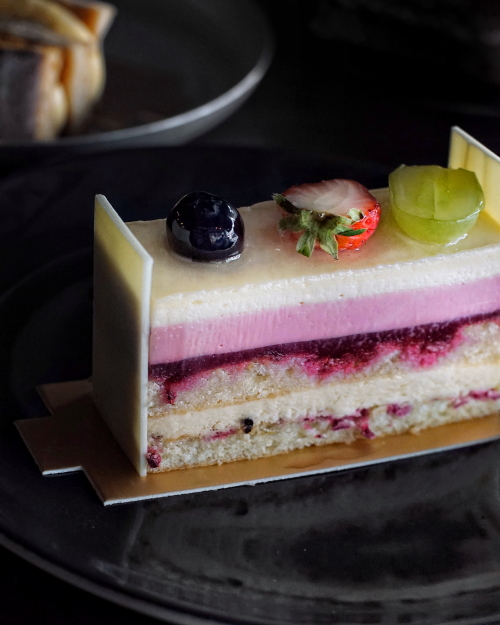 For cakes, their figaro ($9.50) was an elegant and quirky take on strawberry tiramisu made with white chocolate and mascarpone. It was luxuriously creamy with a controlled sweetness like any good tiramisu would be, and accented by vibrant notes of strawberry and raspberry.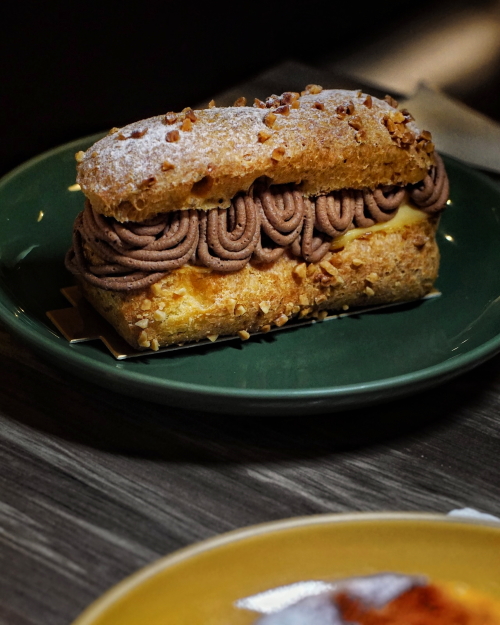 Like any patisserie with a wide array of treats, there will be hits and misses. The Banana éclair ($9.50) was perhaps the only pastry I was quite blasé about. The saccharine combination of banana and caramel didn't quite work, but a nice airy éclair crunch partly salvaged that.
Pantler's longevity is no surprise, customers return knowing the quality of pastries here. They don't just churn out insipid eyecandies, a sight which sadly pervades the cafe scene.
Pantler
Address: 198 Telok Ayer St, Singapore 068637
Hours: (Mon-Sat) 10.30am-5.30pm
Price Range: Approximately $5-$15 per pax