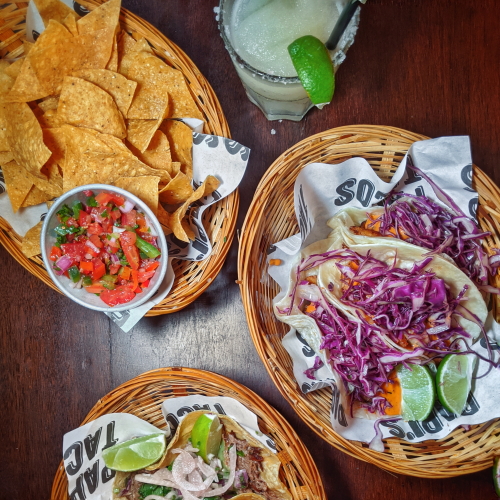 Papi's Tacos is the most popular taco Stand around, reserve your seats
This hole in the wall along Seah Street serve up some of the best tacos around, and it shows in their packed venue (pre-covid at least). Casual and intimate, Papi's is a great spot to hang with friends over some tacos and margaritas ($10 margaritas for happy hour too)
It's never really a Mexican feast without some tortilla chips. You must get some of their gratuitously crispy tortilla chips to go around the table. Be warned: they are addictive.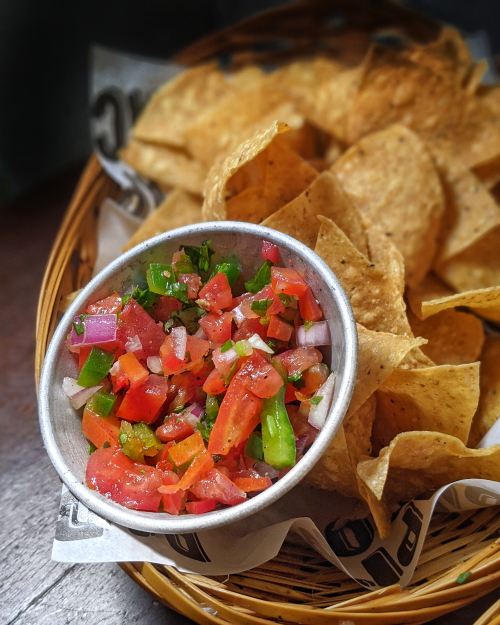 Guacamole is normally the popular choice but I found their pico de gallo ($6) equally appetising. Piquant and fresh, it was a perfect pairing for some margaritas.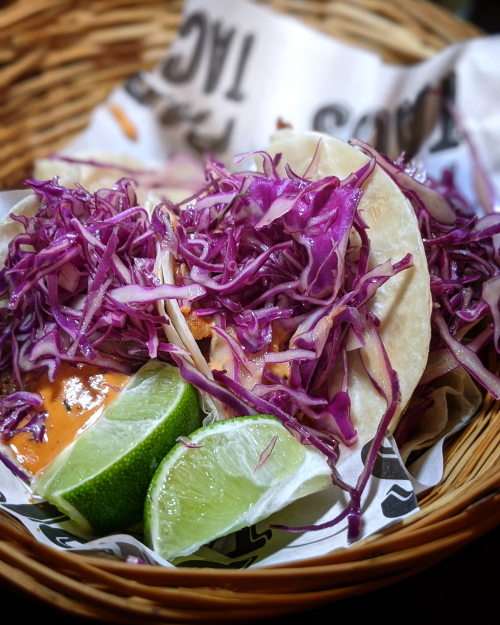 Papi's Tacos are touted by many to have the best tacos and I'm inclined to agree, from what little tacos I've had in Singapore. Their tacos de pescado ($13/2, $19/3) are ample proof of that.
The dory was lusciously soft from grilling, and the smoked chipotle alioli provided a punchy depth of flavour. That eye-catching mound of purple cabbage added both a freshness to the flavour profile as well as a crunchiness to layer over the fish.
Textures were eloquently conveyed, as the layers of fish and cabbage crunch were tied together by the soft and lightly chewy tortilla skin.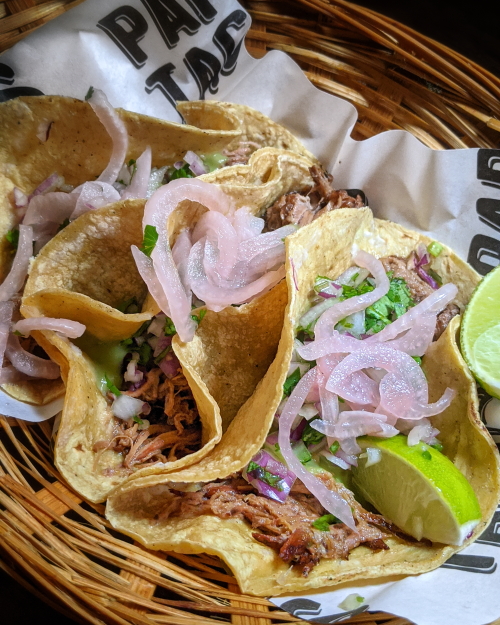 If fish isn't your thing, the beef brisket in the tacos de suadero ($15/2, $20/3) might be up your alley. Flavourful and dripping with juices, with a touch of earthy herbs to balance. Sadly, whilst the brisket was enjoyable, the tortillas were too delicate to hold the juices in, resulting in a less enjoyable eating experience.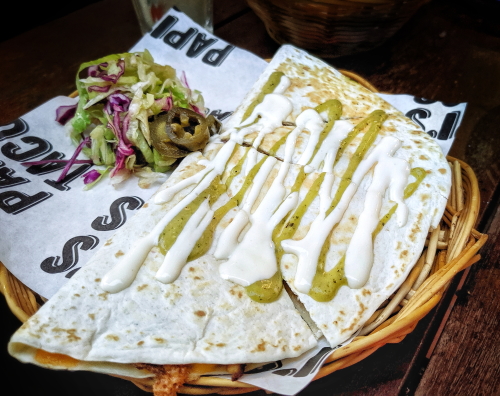 Alternatively, the chicken quesadillas ($14) are a good choice too if you want something more filling. The chunks of chicken were juicy and succulent, and the rich melted cheese utterly satisfied. So simple but so good.
If you're looking for good tacos, Tuesday night reservation might be the wise choice for Taco Tuesdays at Papi's Tacos! You can get 3 tacos for the price of 2, which is great because my only real complain is their taco portions are slightly small for their price.
Papi's Tacos
Address: 39 Seah St, #01-01, Singapore 188395
Getting There: 5 min walk from City Hall MRT
Hours: (Sun-Thurs) 12pm-9.30pm, (Fri-Un) 12pm-10.30pm
Price Range: Approximately $15-$40 per pax.