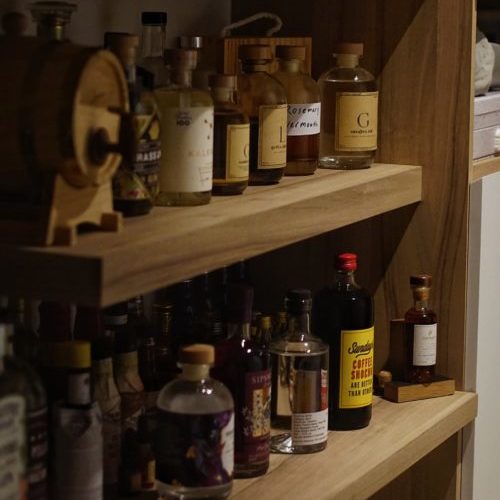 Section D is a new home bar run by a passionate couple — and it shows.
I ran into Dannon —co-proprietor of Section D with his wife Jamie— a few times during my internship tenure at a Buro Singapore . As the editor at SG Magazine, his impressive knowledge of different whiskies and grasp on the local bar scene always struck me.
Born early this year, Section D is barely out of infancy but already has its feet firm on the ground. Guests are first greeted by a diverse spirit collection through the front door, ranging from your typical McCallan's to the esoteric Compendium Rojak gin.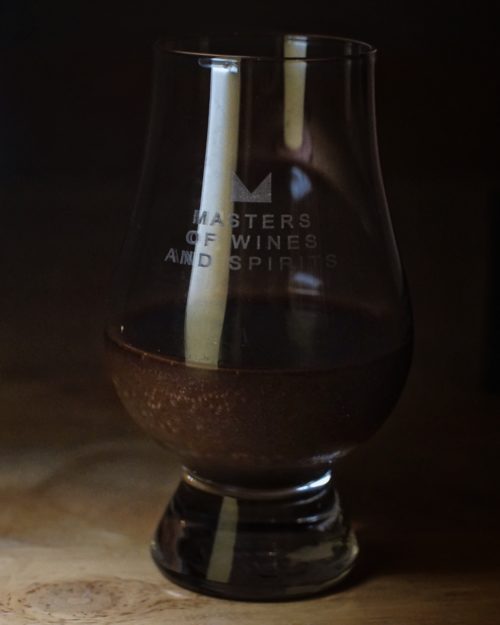 Once seated, the first taste of Section D was the welcome drink of homebrewed gula melaka stout — a pleasant dose of gula melaka sweetness that made you feel at home, along with the comforting lo-fi beats playlist.
Anyway You Like It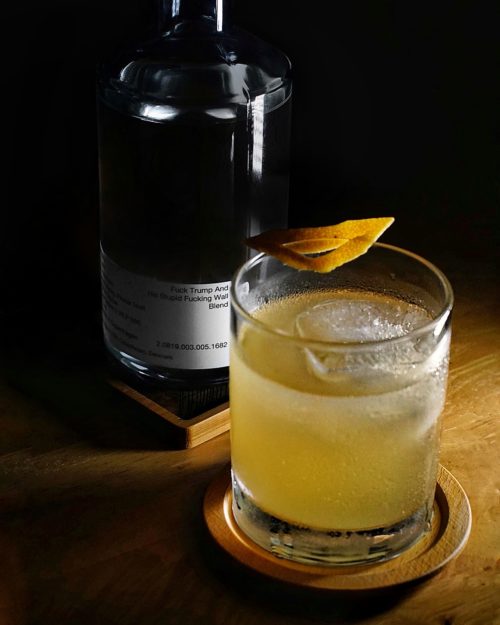 Bespoke drinks are a great litmus test for a bartender's feel for flavours. So I swiftly requested a bespoke when I spotted Empirical's Fuck Trump and His Stupid Fucking Wall on their shelves. And I gotta say, this beautifully named The Mexicans Are Coming ($20) passed with flying colours.
Unapologetically Mexican with the Habanero-tinged base spirit mixed with Mezcal, but jazzed up with layers of sweetness from the grapefruit and honey to give some balance. Hopefully, the same sweetness that will seep into America after tonight's results.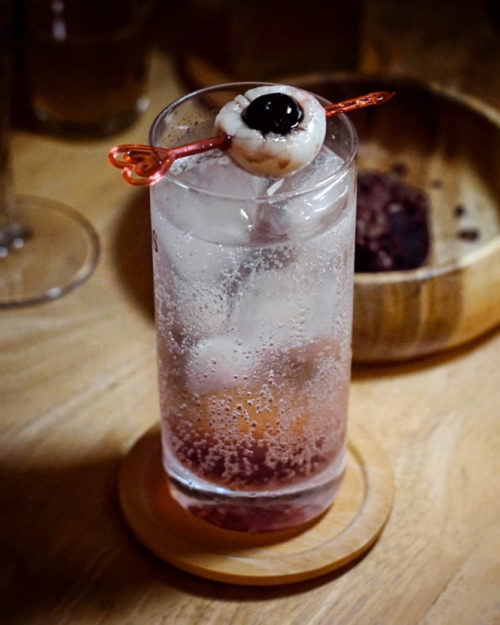 The Heartbleed Highball ($18) was a simpler concoction in contrast. with its strong smoky mezcal base being lightly coloured by a fizz and lychee sweetness. Not as smooth as a classic highball, but quite apt considering our visit was on Halloween night.
Classic Hits to Slurp Down/Relax To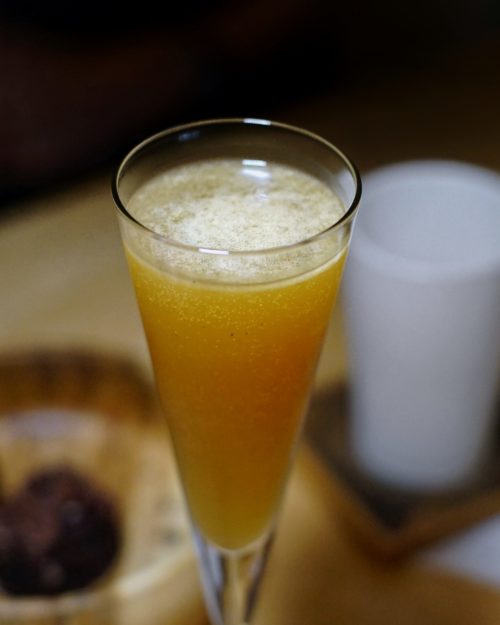 Quirky creativity aside, Section D does have a fleshed out regular menu and each of them held a story. A very endearing one was The Proposal ($16), which was Dannon's actual proposal drink to Jamie. Deathly strong with a touch of smouldering smoke and sweetness. If that's what true love tastes like, sign me up.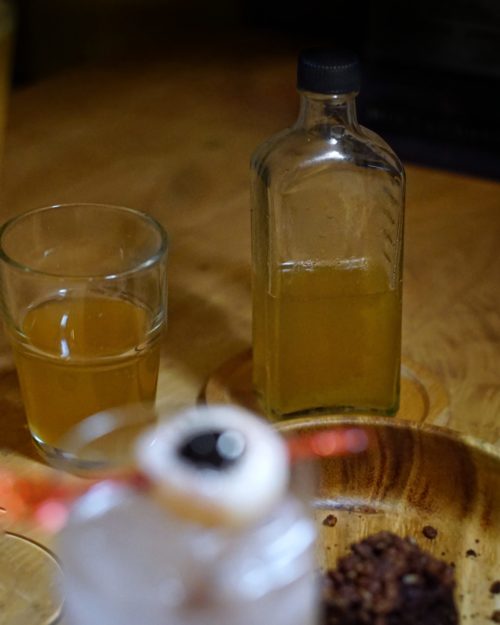 My favourite of the night was the Bottled Up ($16), a drink casually made to be delivered to friend in bottle form during lockdown. Intoxicatingly fagrant and savoury notes from the rojak gin and coconut weaved in and out of the palate, whilst the vibrancy of plum dazzled throughout.
An enchanting ensemble exploding with local inspiration, it was splendidly complex but not excessive. Always heart-warming to see our local flavours given an innovative spin.
Maybe not winning any World's 50 Best Awards anytime soon, but Section D is splendidly charming. Wallet-friendly with quirky ideas executed to commercial bar standards, it's as good as any bar — just less fancily dressed up.
Section D
Address: The Vales,

85 Anchorvale Cres, Singapore 544627

Hours: By Appointment only
Price Range: Approximately $16-$50 per pax