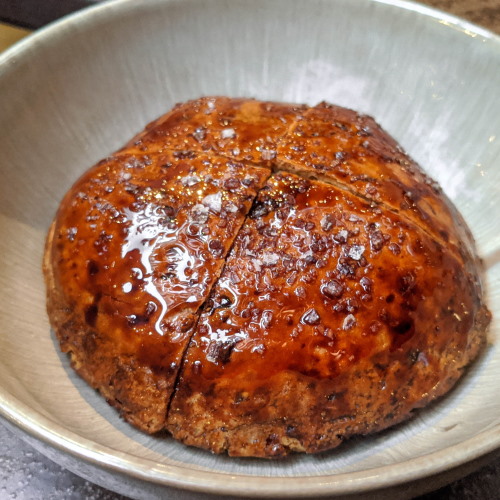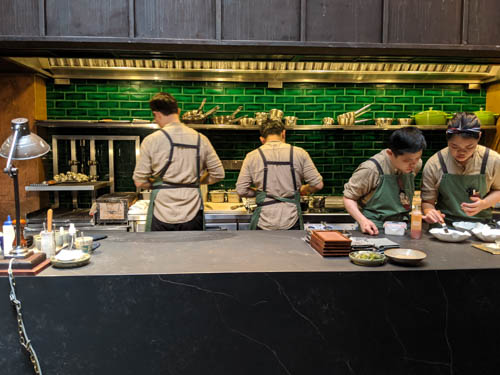 Cloustreet is a more luxe establishment than Cheek, but chef Rishi's mod-australian charm was still very much evident. My general impression: I loved the inspired flavours, and just all around good execution. You can easily see why Chef Rishi has Michelin pedigree even if you'd never experienced Cheek. My experience at Cloudstreet was for their Set Lunch ($78++) and it was money well spent.
Cloudstreet's Set Lunch has you on cloud nine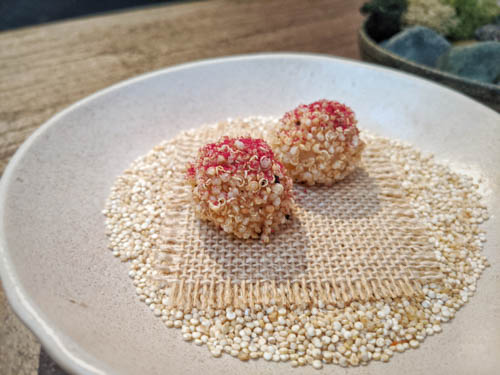 Getting the ball rolling were this balls of beetroot with goat cheese. Personally not a huge fan of beetroot, but these were truly indulgent little morsels. Beetroot's distinct profile mingled beautifully with the striking robustness of the goat cheese. Dressed up in a robe of puffed quinoa, the gratifying rice-cracker-like texture tied the ingredients together impeccably. Good start to the meal.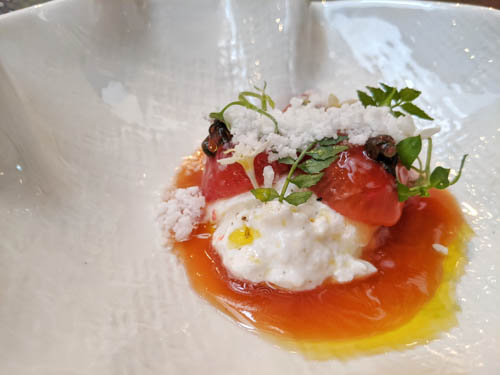 The next appetiser of smoked Japanese tomatoes and burrata also made me swoon. These ruby jewels simply exploded with a divine juicy sweetness. A small drizzle of olive oil fragrance opened up the dish whilst forming an exquisite pool of heavenly nectar with the juices.
A mound of burrata swam in that amber pool, getting doused in its luxurious flavours. The combination of the cheese's savoury richness and the tomatoes' smoky sweetness was simply an euphoric meeting of flavours.
Exquisite flavour pairing with good Meat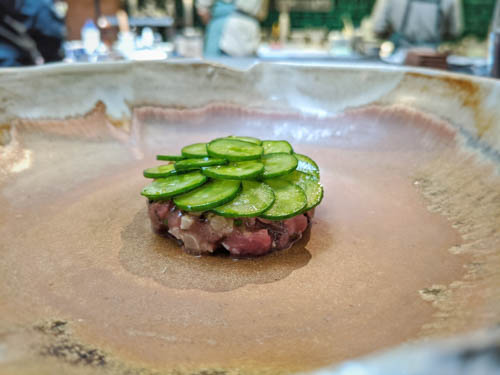 The New Zealand venison was tender with good amount of flavour. Traces of gameyness were all but absent due to the ingenious mix of Japanese components like wasabi and umeboshi.
The combination made for interesting flavours as the foreign elements melded in seamlessly whilst bolstered by a mix of zucchini and the pickled cashew, providing some textural spunk. I loved the personality in this dish.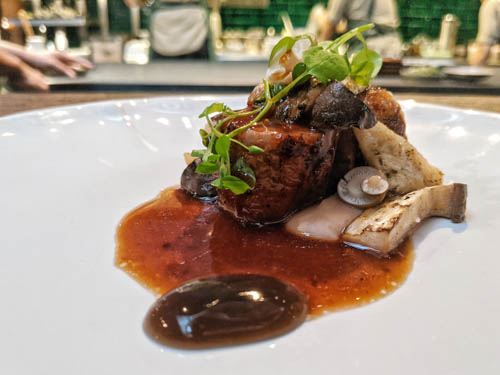 My main was this roasted quail, which was stunningly supple with a delicate crispy char on the skin. The side of mushrooms and chestnut puree added fresh earthiness to the dish and melded with the sharp sweetness of the red wine jus to create an elegant medley of flavours.
It was good cooking, but it didn't impress me as much as the rest of the courses in terms of innovation.
Behold the Legendary Cloudstreet Stout and Licorice Bread
Let me highlight what I thought was the true main and true star of the meal — the bread course. Yes, really. You don't often see me singling out bread as the highlight of any restaurant, despite my undying love for bread.
If you're a discerning gourmand, it's unlikely you have never seen this bread before. The hype for this Singapore stout and licorice bread is insane, and it truly lived up to its hype.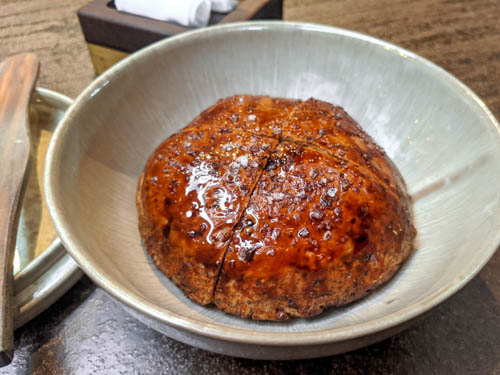 Its texture was beguilingly fluffy and dense, whilst carrying a touch of moistness at the same. It was a perfect rye loaf. The enchanting aspect of this life-changing little package was in its perfect storm of flavours. Dainty sweet notes from that gorgeous molasses glaze were complemented by the bold and deep savoury complexity born of interplay between the licorice and stout.
The breadth of its flavour profile was magical, and unlike anything else I've had in Singapore; indisputably proof of Chef Rishi's twisted genius. To make it even more alluring, it was served with butter so decadent that I was powerless against my primitive urge to wolf this down.
Best bread course in SIngapore — not a hyperbole.
Ending PERTHECTLY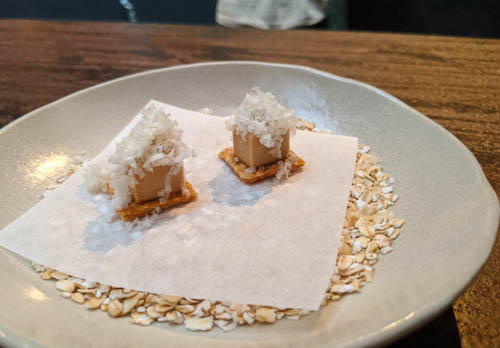 Vegemite toast was the curtain raiser and a quirky end to the meal, being so archetypal Aussie — wholesome, straightforward, and filled with beer yeast. Well the Aussies love the dark spread, but I know many Singaporeans who don't; this was enjoyable for me!
Overall, Cloudstreet excited me with some very inspired flavours. And even for the less innovative dishes, the execution was extremely sound. Absolutely another home run for Chef Rishi Naleendra and Unlisted Collection — surprised it wasn't on the Michelin radar.
Suffice to say, it's a restaurant I would not hesitate to return to especially since they serve literally, literally, the best bread I've eaten. I would die for it, no joke.
Cloudstreet
Address: 84 Amoy St, Singapore 969903
Getting There: Approx 3-5 mins walk from Telok Ayer MRT
Hours: (Tues-Fri) Lunch– 11.30am-2.30pm, (Mon-Sat) Dinner– 6pm-10pm; closed on Sundays.
Price Range: $78-$198++