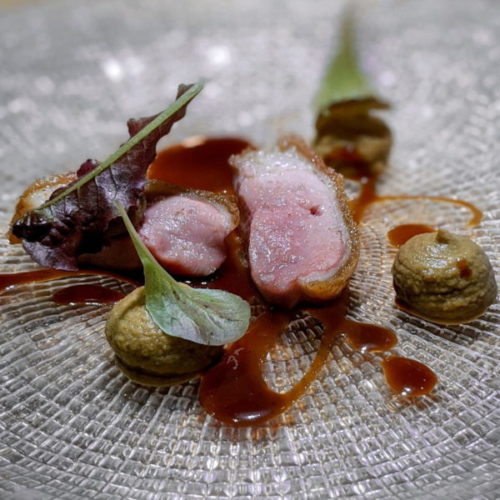 One of The most affordable michelin star lunches.
A 3 course set lunch only cost $46++. at one Michelin-Starred Lerouy. We were presented with a glut of four tapas appetisers and petit four to supplement the courses. Honestly, that's a really good price Michelin or not.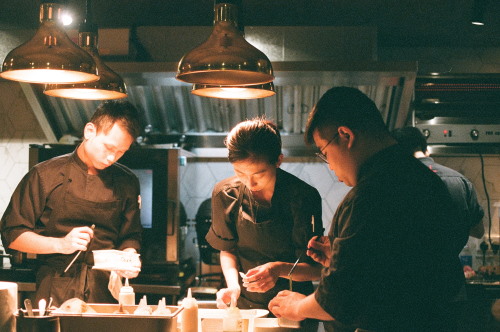 I was glad to try it out, and perhaps would even return for their 5 course, which includes their signature salt baked cabbage.
Honestly Telok Ayer has no lack of good restaurants, especially Michelin Star ones, but Lerouy caught my cash-strapped attention its affordable lunch course.
Lerouy Provided nice Tapas to Start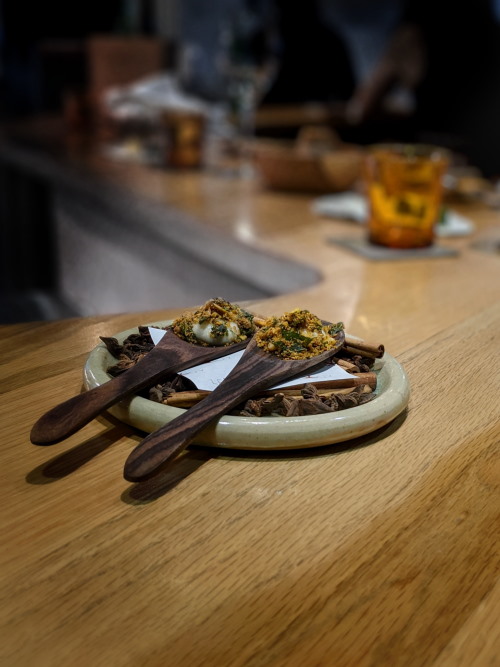 Whilst I'm not going to talk about all the tapas dishes, I'm going talk about two that stood out. The first was a dish similar to kueh pie tee that was bursting with Jerusalem artichoke, ikura and parmesan. It was a great mouthful of umami and the ingredients mingled harmoniously with the tart.
The other was the was a spoonful of cauliflower, Madras curry and sakura ebi. The strong hit of curry and sakura ebi was intoxicating, but controlled enough to not overpower the palate.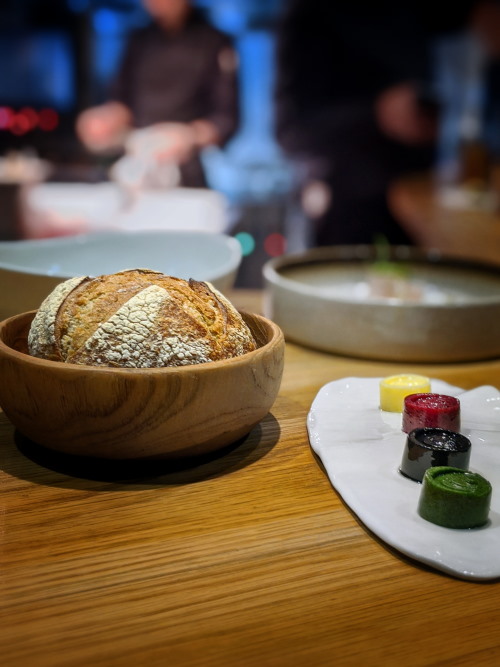 The sourdough that came next was also damn good. Considering it is ubiquitous nowadays with the rise of artisan bakeries all over our island, this was comparable with many of them.
It sported a crunchy crust that concealed a dense and fluffy interior, but the magic was in the condiments. It was a spread of interesting options like beetroot spread, but the unassuming butter stood out as it was absolutely sublime when paired with the bread.
I think bread is a good indication of a restaurant's quality. Any restaurant passionate about their craft would make sure every detail down to the unassuming bread course is perfect. That's why many great restaurants have some of the best bread , and Lerouy is up there.
Lerouy's Cooking Was Impeccable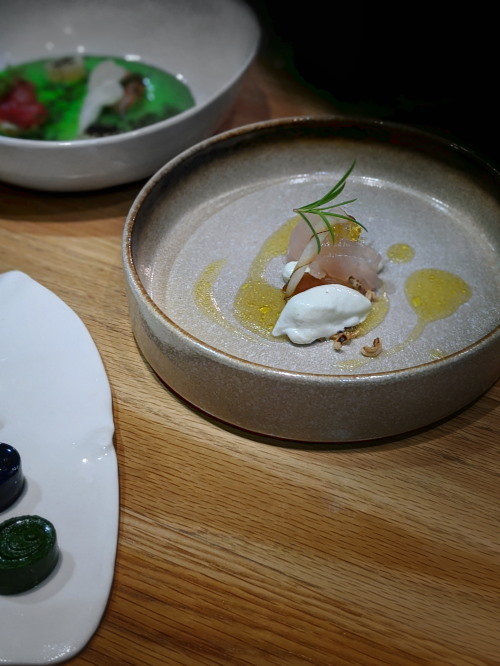 The first course showcased delicate slices of butterfish served with wasabi ice cream that gave it a bit of oomph and interesting textural mix. A drizzle of ponzu sauce at the side also contrasted the fish's fresh flavours beautifully. A very intriguing dish and showed some of their experimental side quite eloquently.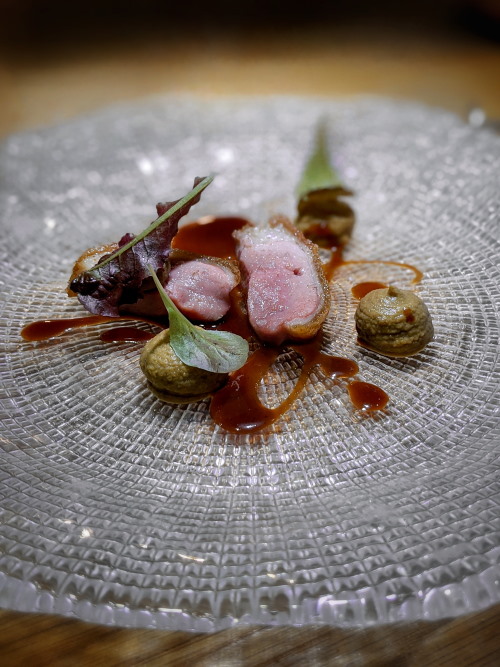 The lunch culminated in the main course of duck in black cherry liquerice sauce served with dollops of french lentil paste. The markedly succulent fowl was tender and rounded off by a gentle fattiness. Elegant whispers of gameyness underscored rich flavours, further enhanced through a marriage to a deeply flavoured sauce. Following closely, a kiss of lentil earthiness attenuated the heavier ensemble as a deft finishing touch. Perhaps less of an adventurous dish, but it was a very enjoyable main dish.
Rounding off the meal was the dessert course which was their version of "tiramisu", a deconstructed tiramisu of sorts that had the spongey texture down and was decadently rich. Really enjoyable, but nothing particularly astounding.
I'd bluntly say that nothing really astounded me flavour-wise, but it was a great solid meal with impeccable execution as you'd expect from a Michelin Star establishment like Lerouy. If you're looking for something with a bit more pizzazz but doesn't break the bank, definitely consider a trip to Lerouy for lunch.
Lerouy
Address: 3 Stanley St, Singapore 068722
Getting There: Approx 5-10 mins from Telok Ayer or Tanjong Pagar MRT
Hours: Lunch – 12pm-2pm, Dinner – 6.30pm-10pm; closed Sun-Mon
Price Range: $46-$158